United Nations International Day for Tolerance - 16 November 2022
15/11/2022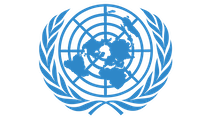 Today is International Day for Tolerance.
Introduced in 1996 by the UN General Assembly, this Day recognises the mounting threat of social division and actively promotes respect for human rights, pluralism, social cohesion and mutual understanding. "Tolerance" goes beyond passive acceptance and includes an obligation to act. The International Day of Tolerance calls on the World's nations to invest in their people and the fulfilment of their people's potential through education, inclusion and opportunities.
The NSW Bar's commitment to diversity embodies the values of recognising and actively promoting difference. The updated Best Practice Guidelines form a starting point to the commitments each Chambers may make to ensure that Chambers are a place of tolerance, free from harassment, discrimination and bullying, where barristers and staff can feel secure to bring their whole selves to work. The updated Guidelines can be found here.
---